Montanari S.r.l. creates both automatic and manual goods handling systems which speed up product sorting throughout the various processes performed within the company: from checking in the goods, through the various production phases, to - at the end of the processing - storage and despatch.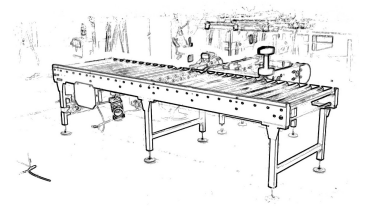 The handling systems are organised, for each particular case, within a general automated management project, creating solutions that are tailor-made to the client's requirements.
Our handling systems include:
The features of each system make Montanari S.r.l. the most efficient goods handling solutions for your requirements.